The Role of the Medical Professionals in Screening and Prevention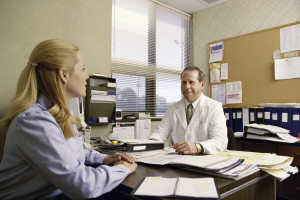 Because of the widespread impact of domestic violence, screening for domestic violence should be done routinely, at regular office visits, wellness/illness visits, and in the emergency department or urgent care centers for all female patients. How a medical professional screens for domestic violence can affect outcomes and the safety and comfort of patients. The following guidelines have been made available as a framework for screening for domestic violence.
Both victims and medical professionals have opened up about barriers to screening and disclosing domestic violence. This section will help you identify and overcome those barriers. The next section will provide you with a framework for screening patients for domestic violence.
What Barriers to Screening have been identified by Medical Professionals?
Click on each barrier to learn solutions.
For more information on the barriers medical professionals and victims face when discussing domestic violence, see the Domestic Violence Training. You can also download the PDF below.


Barriers to Screening for Domestic Violence